Dec 11, 2021 03:10 AM Central
Crystal Dushane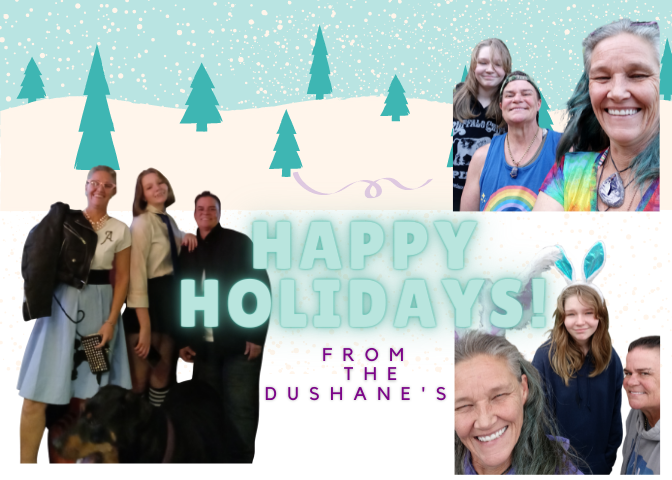 Happy Holidays from us to you, some may feel Best during this time and their are those that have harder times. No matter where you are on the Holiday Season spectrum, it's right where we are supposed to be and it's okay, it is what it is.
That being said it brings me to this short blog to say a Big Thank you, Thank you for Believing in me, us and our Dreams, even before I fully Believed in Me and Dreams Really Coming True. I am truly thankful for this Journey today, I am learning to Love myself more and more. It feels Good, Change Begins in Me

2021 has been eye opening for me and our Family in so many ways and I feel Blessed to have so many Heart Centered, Caretakers and Families in our life that invest in Personal Development, Self Reflection, Awareness, Mindfulness, Balance, Self Love and Overall Wellness.
My Journey Shifted in the Summer of 2013 when I had a health Scare that made me Realize I am the only one that can, take my life back to live a life that I love living. Instead of where I was just going through the motions and doing all the things I thought I was supposed to do or told I should do, doing everything I thought I had to do as that's the Belief I had.

It took me from then til now to Realize no matter what it's on me and my energy, bottom line. Thus why I began creating Shift Your Shitake, I'd Love to share what I invested in during that time to find my Balance, my Best life and all the things I love and enjoy doing. Why, You may be asking? So hopefully the person that needs to and is ready to hear this may not have to go through all the struggles. Let's find a Fun. Creative Solution for your Best you, Only if you Feel invited.

So Speaking of Fun Today 12/11/21 We are having Fun, Today is the Holiday Boutique, Parade and our After Party 5 Year Celebration...In person and I wiil be doing Live Shopping and may even share some DIY sillyness on FB or YT as well, Who knows.

Let's enjoy Today in our Best Way...If you'd love to Join and can't make it by tomorrow, We are talking about another one Saturday the 18th. We have decided as as a Family to take a Chill Holiday as Tam will be home recovering on the 16th through Christmas.

I think that's some bullet points of all going on. If you'd love to know or be a part of more let me know and let's see what ways could be Best for you. If not No worries, can you think of someone you know that may Love it? Awesome, invite them, let them know, Sharing is Caring.

Again Thank you, I Love you and I Appreciate you, You are Enough and Deserve to Love the Life you Live, We all are, Thank You. Just in case I don't get a chance to send out another blog before 2022, I hope you Enjoy your Holidays in your Best way and you Bring in the New Year with your Greatest Intentions, What Can you do and What would you Love.

Choose Create a Great Day