Feb 26, 2021 02:10 AM Central
Crystal Dushane
My apologies for delay in Weekly Newsletter, We are shifting a lot of Shitake in our lives and others and yep I got my release days crossed.
This is our Most Popular Design.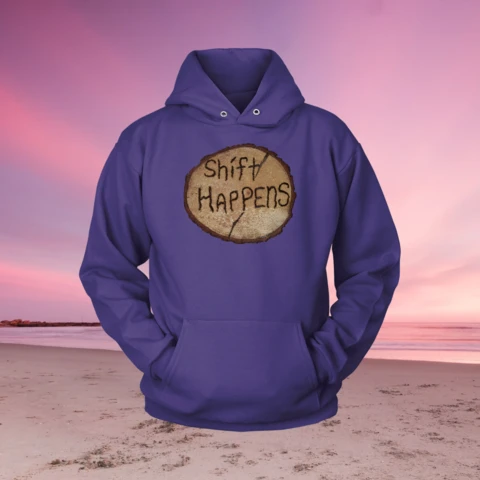 Very thankful as this was created for a Reminder for myself and tribe that when life seems to being throwing curve balls at us. Shift happens and we have a choice on how we react and therefore receive them. We can choose to Swing for the Bay, Punt or let it pass on by, no matter what the challenge, when Shift Happens, anything is Possible.
Shift your Shitake @PurpleCrystal333 Where Feeling good is our top priority
As I am sitting here writing this, so much has Shifted in my life since I created this. My Mindset, Motivation and Movement are now in full alignment with me and my heart center. I have always loved chatting, helping others talk & walk through Shitake and much more. I am thankful for the journey and the lessons a long the way today.. I remember a time in my life, when things went different than plan, I could lose my Shitake in an instant and very rarely could I recover my full thoughts. My frustration increased as I sought to do more and strive for perfection all the time, not allowing grace for mistakes and growth a long the way. I caused myself so much pain and Dis-Ease in my energy and my life.
That is where I was 3 years ago, longing for something more and driving my Mind, Body & Spirit down to the ground in the process. After learning the hard way for so long, I now live this on a daily basis. Shift Happens, we CAN choose how we react & respond to any given situation. Today I choose to find my Woosah before I respond therefore holding my own power and finding solutions with more fun & ease.
If you'd love a Reminder too...
Shift Happens
Below you will find all the events and ways we are supporting our family, tribes and communities Now and Beyond... BTW Did you Hear we are doing Once a month Garage Sales, 3rd Weekend of the Month for all the Families we are helping in their own journey of Shifting.