Apr 22, 2021 09:27 AM Central
Crystal Dushane
This Weeks look back on our Designs from Oldest to Newest, was Created for our Beautiful Inside & Out Mermaid Sister/s and Brothers. I Believe in Miracles, Mermaids & Essential Oils, I know they have helped in many ways to support me in my Journey on my own path to Wellness. Thankful for Partners in Believing. Would you Love to read more on Why I Believe?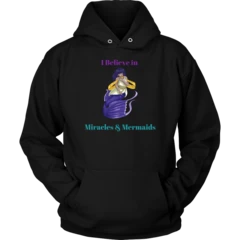 Many times in my life when I thought there was No hope left and yet surrendered to the fact. maybe it's not for me right now and if it's meant to be it will be. If not it's for a Good reason and it'll be even better, when I get out of my own way. Jazzy is one of those Miracles in my life at 37, I was surprised with what was supposedly impossible became my Reminder Miracle that they do happen, when in alignment.
This Design was created when I linked arms with my partner in Believing in Dreams, Visions, Positive, Heart Centered Service and Accountability, in the knowing together is way stronger, especially in Believing. When the Shitake hits the fan and your go to peeps aren't available for whatever reasons, Believing & Accountability Partners are Priceless, Miracles at times in themselves. Together We Are Miraculous, Thankful for Beautiful Friends who become Family...High Vibing, Mermaids as they learn to ebb and flow with and play in the Ocean of Life. Mermaids Surf the Waves and Enjoy the Ride of Life as Much as Possible.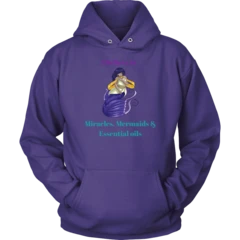 Essential Oils
are in this category as for so long and so many they seem like a Myth. However, in many ways they have been that for me helping to support my overall Mind, Body & Spirit wellness. The Vibration and Frequency they provide in my life and in many ways to see how they could support me on a Day to Day and at times, Moment to Moment basis. I love that I have them as options and opportunities especially since they enhance so many pieces of my life from cleaning to cooking, from walking through tough emotions to breathing a lil easier, even our hair & body care, Yoga & Exercise, Massage, I could go on & on but I won't. I love talking about them to those that love to learn what could be possible, if not no worries. We always have Beautiful energy Love & Light (and it's Free), I even choose to enhance my Energy work with them too.
Okay so There's a lil of Why I Believe, Do you Believe too? Did you know I do coaching, Reiki Distance & In Person and more coming. Did you join the 33 Day #lovemylife Challenge? Have you heard
Freaking Fluffing Affirmations
? Did you see our Newest Additions to the Store? Omg We've been having fun, Check it out if you'd love some
Fun Inspiration
Otherwise, I hope you have a Beautiful week and if you'd love to Join in the Fun, we'd love to link hands in finding ways to Be our Best selves...See you Next Week
Choose Create a Great Day
BTW if you'd Love to know more about Being more Purple in a Sea a many colors here's a quick
Video
, if you want details click
Here