Oct 14, 2021 01:26 AM Central
Crystal Dushane
Facebook Post from 3 years ago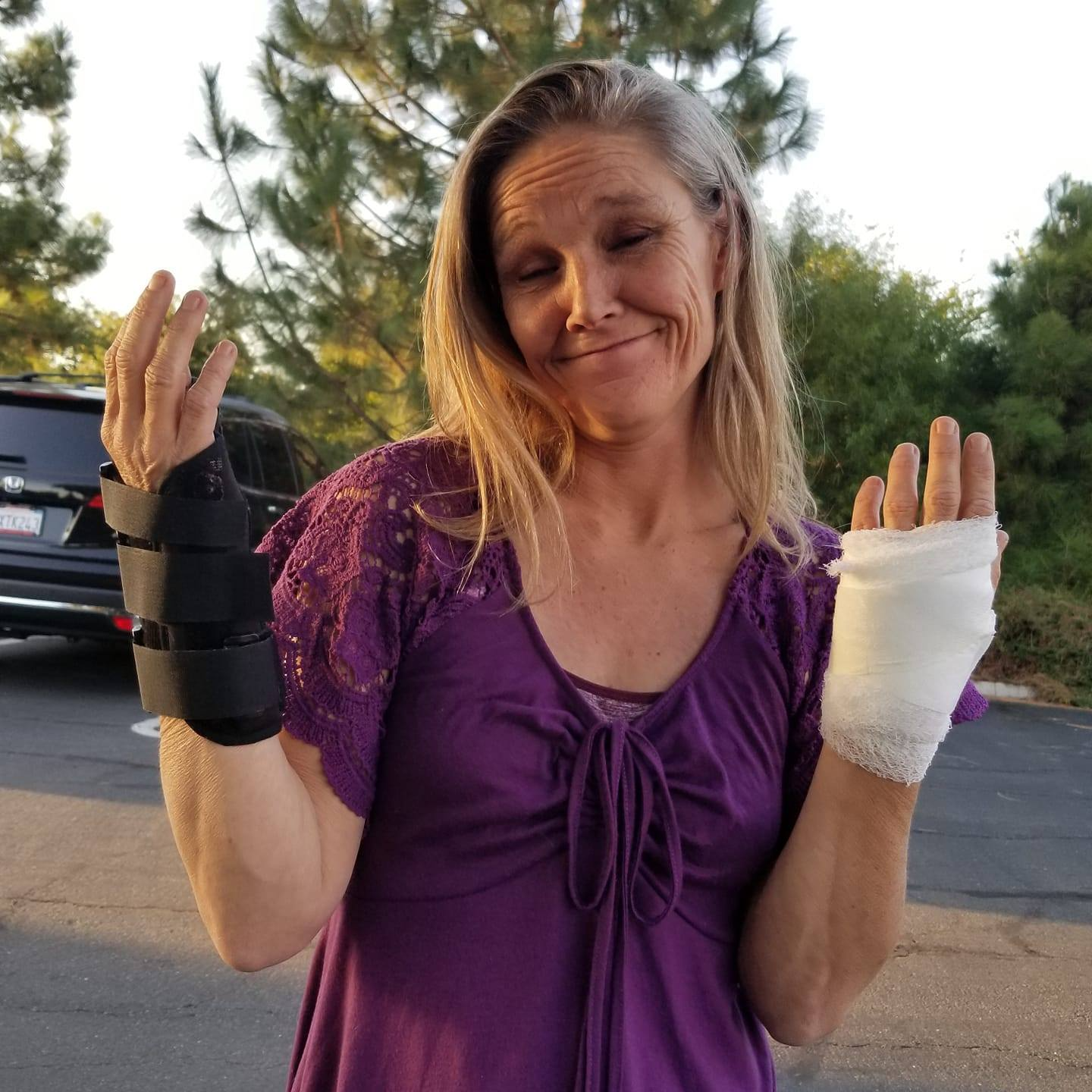 I guess the Right hand was lonely or something. Almost 19 years @ UPS no Dog bites & yes I did go out of the office sometimes. 2 weeks of being a Business owner & got bit by a dog today. Thankful it didn't get a tendon or need surgery. It will heal glad I have some great options in my Wellness tool bag to boost my system & keep on keeping on
This definitely has to be a metaphor or something
Good morning. Enjoy your day
This was a big lesson of sometimes, I need to sit my A$$et$ down, Stop pushing and shoving through life, Breathe, Center, Align and Allow. That ER Dr visit Cost me $175 of the $300 I had available at the time to be told, I cleaned and wrapped it, there was nothing more for them to do, unless I wanted the Antibiotics just in case of infection. I said No thank as they don't do well in my body system, Thankful that was my last Dr visit and I feel healthier each and everyday. That is a Miracle in itself as 20 years ago that wasn't the case, I'll save that for the next blog.
I did all the different things I knew as I needed my hands to work and create. I was responsible for all the finances and couldn't work, no disability, no insurance, no edd, no way to physically bring in an income. What the Fluff
Thus why I may have seemed so desperate in the beginning of this full time biz journey, I was, trying to convince everyone they needed it, because it's helped me so much and I know these opportunities can help others too.
Then I started not Believing in my Dreams, sunk in to a deep depression off and on for a bit. I had forgot the main reasons I took the leap of Faith was for more quality Family & tribe time having fun, encouraging each other to be better, judgement, shame & blame free having a desire to live a life we love while inspired for more Inner Peace, Joy, Love, Laughter and yep Happily ever after.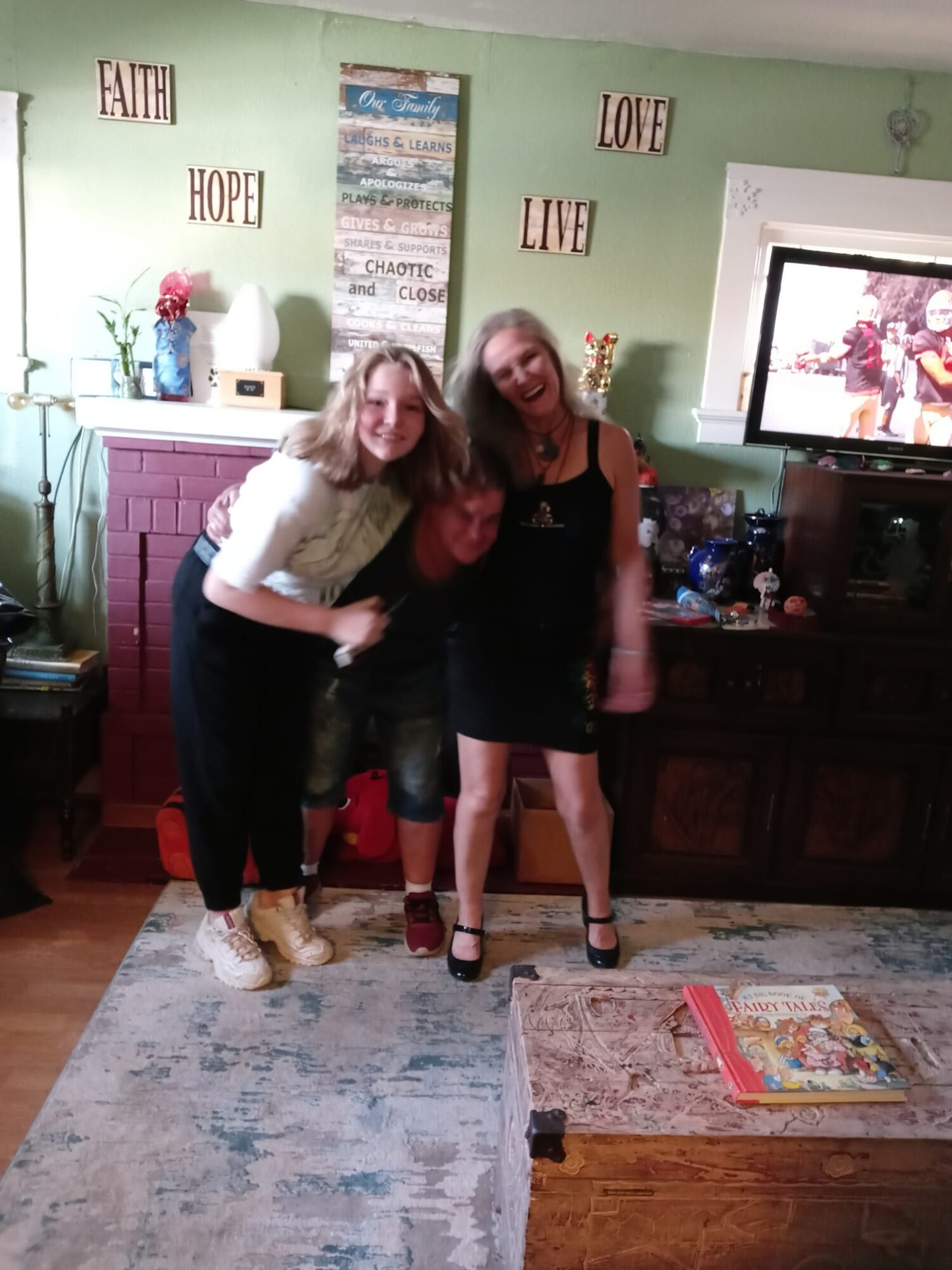 If I and us 3 as a Family can learn Self Love, Self regulation, Self control, Self awareness, Self management and all the things that guide and empower each individual soul, anyone can.
Are we perfect in it, Fluff no, it's been a shift for me to go from Know it all Martyr mom (yep I was even an auntie, coworker, friend, partner like that b4 being a mom) and they didn't feel safe opening up & being vulnerable with me til the shift to Authoritative listening creative solutions mom, wife, friend, coach, etc...again not perfect I'm a work in progress and today I am proud of that and so much gratitude and grace for the path I'm on.
Bottom line I was burnt out, frazzled, unfocused, blaming everyone and everything outside of me and I had a Dream. Change Begins in Me.
Thankful we found some creative $$ solutions so I could heal & deep dive as I was already with my first coach Lauren of
The Soul Savvy Community
and I continue doing the work as it's a process to peel the layers, to be more auhtentically Soul Savvy
I also added a business coach Martha of
7 Figures From Home with Martha Krejci
as I knew what I wanted and need help getting there, I love and appreciate her heart centered approach to business strategy. No neener neener as we are all Winner Winner Chicken Dinners. I'm thankful for finding communities and partners in Believing.
Together we can Rise to Be our Best selves and families, With Love, Compassion and Grace we've made it this far and shooting for the Moon
Thankful. Grateful. Blessed.